Son of Ampzilla II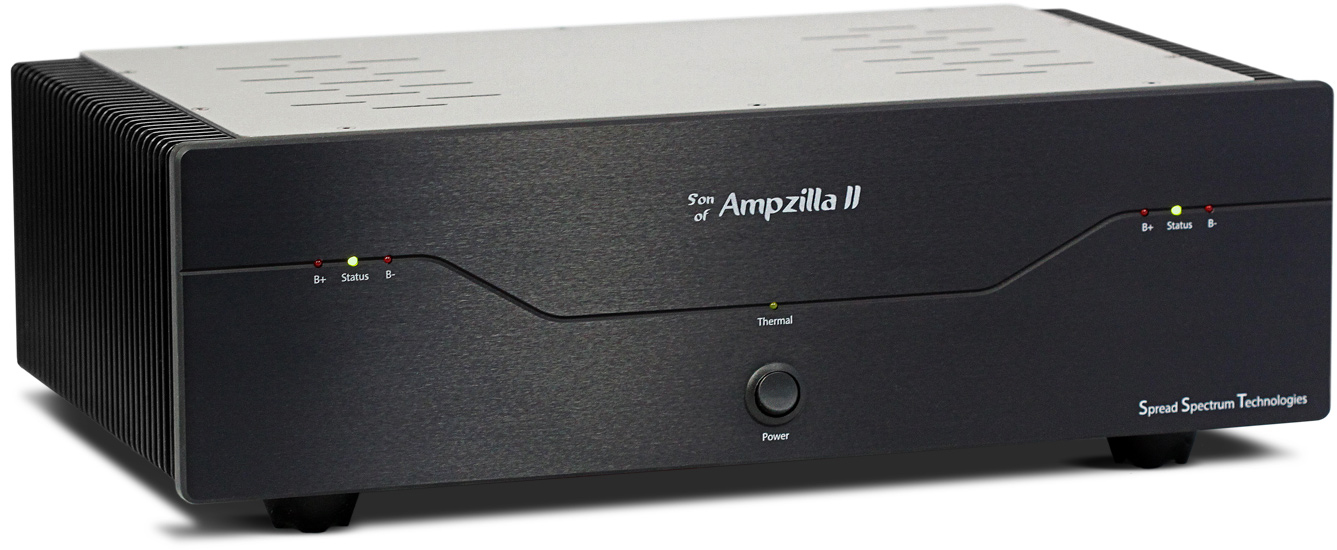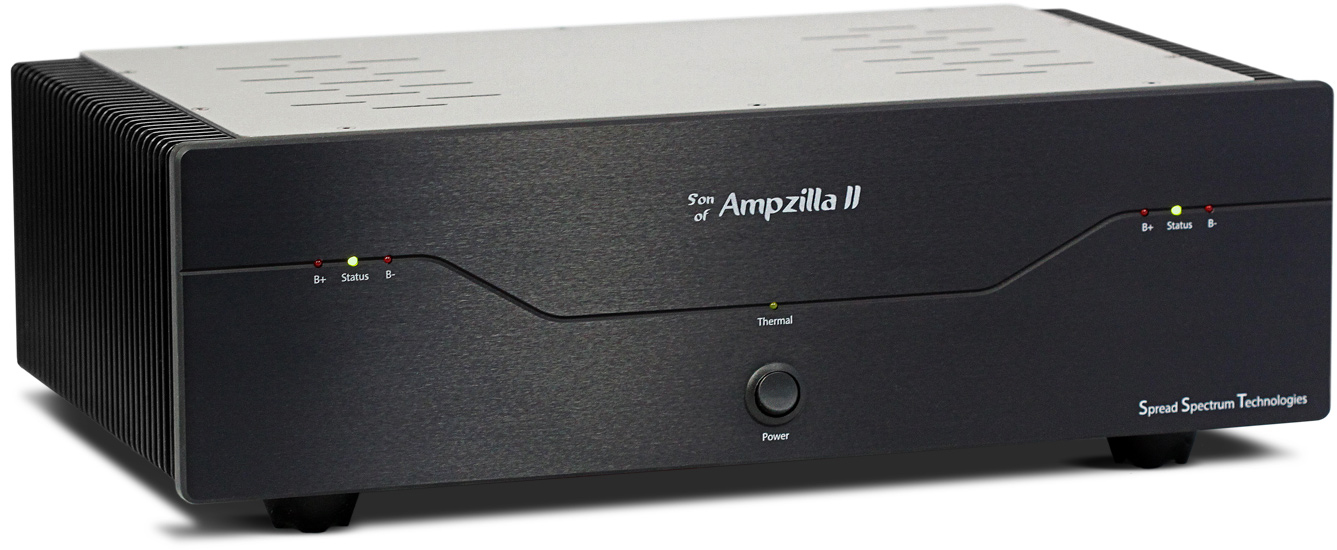 Son of Ampzilla II
A New Son Rises
STEREO AMPLIFIER
SST proudly presents the Son of Ampzilla II stereo amplifier. This redesigned Son is the third generation in concept and design and features many new ideas and improvements over previous generations. However, we made sure to respect and retain the traditional circuit topology that gives the Son its revered sonic signature. The end result is a masterful fusion of classic and cutting-edge design.
The new Son boasts an exceedingly low noise floor and the same power supply capacity as in our flagship Ampzilla 2000 Second Edition amp. Another noteworthy feature is a unique grounding procedure that insures absolutely no ground loops. The measured power output of the new Son of Ampzilla II is a potent 220 watts/channel into 8Ω (double the original Son of Ampzilla). And the listening pleasure? Immeasurable.
FEATURES Fully balanced input-to-output with full four-quadrant differential push-pull feedback from both sides of the speaker.
Double the number of power transistors per channel as the original Son of Ampzilla.
Completely servo-controlled
2000 VA power supply capacity with totally independent windings and power supplies for each channel
100,000 µfd of power supply capacitance in twin supplies isolated for each channel
Front end voltage amplifier power supplies are completely regulated
Thermal protection/auto-shutdown
Turn-on surge relay
Thick steel chassis construction, powder coat finish. Anodized aluminum front panel
Gold plated input and output connectors
SPECIFICATIONS Power Output (per channel) 8Ω: Minimum 220 watts 20Hz–20kHz Frequency Response 20Hz–20kHz ± 0.1 dB THD (Awt) < 0.03% 20Hz–20kHz @ 8Ω Full power Noise (Awt) 45µV Input Impedance 130kΩ balanced 65kΩ unbalanced SNR 110 dB (20Hz-20kHz) Gain 27.5dB, 1.76v RMS for 220 watts 8Ω (either input) Sensitivity 1.76 V Weight 40 lbs. Dimensions 9⅞" L x 17¼" W x 5⅝" H